Il Paiolo is a family owned and operated business that has been creating prestigious Italian food since 1998, catering for a wide range of events: birthdays, engagements, weddings, corporate functions etc. also concerts and sporting events. We are the perfect solution for parties and luncheons of any size. You can choose from one of our menus and customize it to suit your party needs and budget. All of our menu selections are freshly homemade and delivered to you or cooked on your premises and served to you from one of our professional staff. Il Paiolo is equipped with a self-contained mobile wood fired oven from where we can produce any food on the spot, from fresh traditional Italian pizza to delicious finger food. We can cook anything from crayfish, fish and meat to a variety of vegetables.  Baking in our natural burning oven creates a mouth-watering aroma that will also feed your soul.
Please do not hesitate to contact us for more information or a quote for your catering needs!
Vincenzo Velletri – Chef Owner
Address: 8 Weston Dr, Swan View, WA 6056
Phone: 08 92943293
Fax: 08 92944460
Mobile: 0417 943 211
E-mail: ilpaiolo@iinet.net.au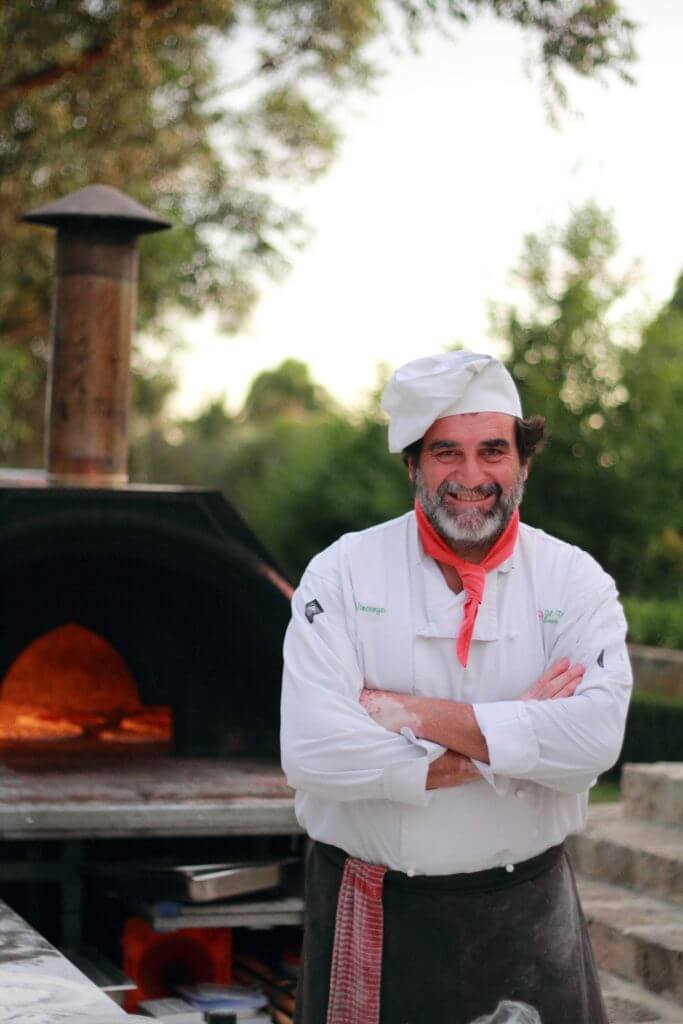 Vincenzo Velletri
Head Chef/Owner
Location
Perth, Western Australia (and well beyond!)
Schedule a meeting with Head Chef Vincenzo Velletri at our home-based catering kitchen. We are happy to meet you in person or over the phone!
Address: 8 Weston Dr, Swan View, WA 6056
Prep Kitchen
8 Weston Dr, Swan View, WA 6056 Come visit our kitchen for a personal meeting with the Chef and Owner, Vincenzo Velletri.